Jeremy Paxman will present his final edition of University Challenge, ending his reign as the longest-serving current quizmaster on British TV.
The veteran broadcaster, who has hosted the show since it was revived by the BBC in 1994, announced he was stepping down a year after being diagnosed with Parkinson's disease.
It was later announced journalist and broadcaster Amol Rajan will take the reins becoming the third host of the programme in it's 60-year history, after Bamber Gascoigne first launched the quiz in 1962.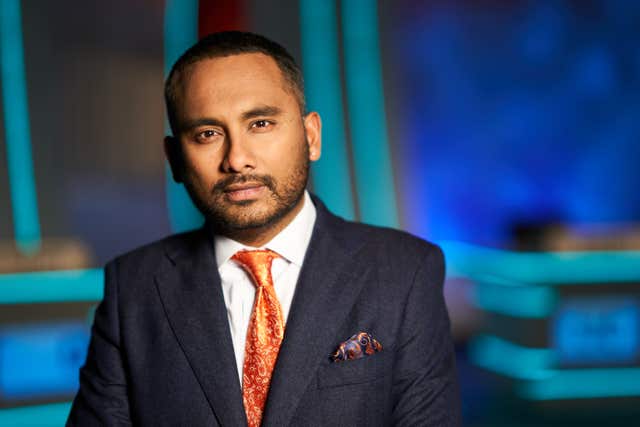 During his time in the quizmasters chair, Paxman became famed for his disapproving looks and combative style, which saw him clash with a number of contestants during his 29 years at the helm.
His final edition hosting the BBC Two show, which pits students in teams of four against rival universities and colleges, will air on Monday at 8.30pm.
Born in Leeds, Paxman started his career in 1972 on the BBC's graduate trainee programme, working in local radio and reporting on the Troubles in Belfast.
Shortly after moving to London in 1977, he transferred from Tonight to investigative flagship programme Panorama, before stints on the Six O'Clock News and BBC One's Breakfast Time.
He became a presenter of Newsnight in 1989, a position he would hold until June 2014, during which he interviewed high-profile figures from politics and culture.
Bowing out after 25 years, Paxman presented a Newsnight programme including an interview with then-London mayor Boris Johnson, while they both rode a tandem bicycle.
He announced in May 2021 he was being treated for Parkinson's but said his symptoms were "currently mild".
University Challenge is due to return this summer, featuring a new batch of fiendishly difficult questions and eager students with hopes of claiming the grand prize.
The BBC recently released first look images of the modernised set of University Challenge, which will feature a new title sequence, but the well-known title music and peerless voice of Roger Tilling will remain.